Find Who's On My WiFi – Fing App latest Version Download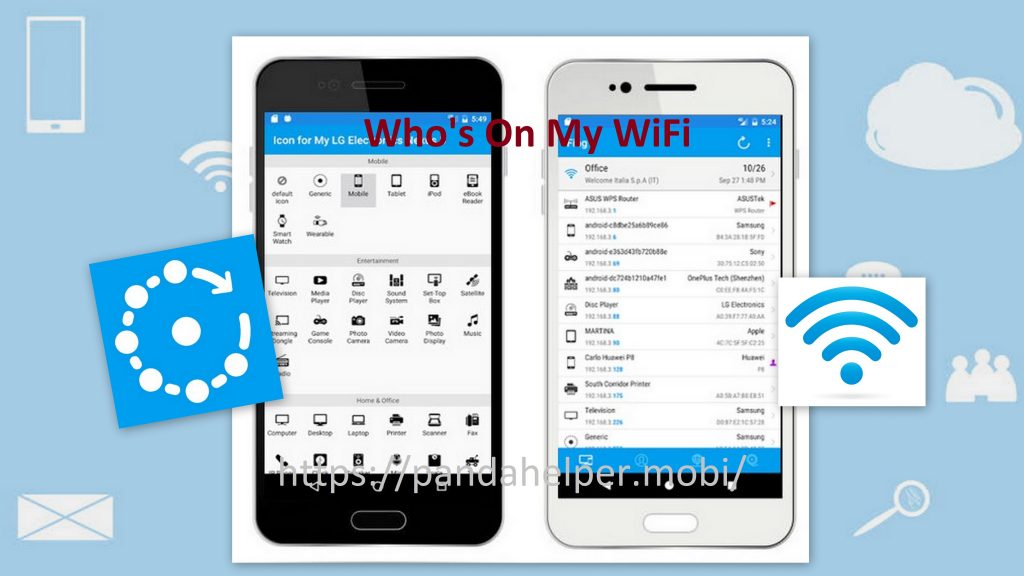 There are so many practical issues that you confront when you are using Wi-Fi as your primary source of internet access. They can range from simple tweak and tune issues to severe malfunctions of the firmware. Apart from these software issues that deal with the technicality of your wifi network, there are other concerns only a special and dedicated tool can address. Fing – Network Tools is one such app that can make a difference in your customary Wi-Fi experience; well it can enhance how you deal with your wifi connection through a multi-dimensional approach.
Please continue reading to know what you can do with Fing – Network Tools. We provide you the access to a preactivated premium version of Fing – Network Tools by the Mod App Store Panda Helper. This version comes with all Ads Removed Mod and you can have a pro experience with the software. Just download the app from the below links after reading the post.
| | |
| --- | --- |
| Application | Fing Network Tool |
| Author | Fing Limited |
| Category | Tools |
| Requirement | Android 5.0+/iOS 9+ |
Download Fing APK (Premium Version Free) From Panda Helper
Download for Android Mobiles and Tabs
Download Fing iOS (Premium Version Free) From Panda Helper
Download for iPhone, iPad, and iPod Touch
Click here to download Fing App apk from – Google Play
Click here to download Fing App iOS from – Apple Store
Fing – You Ultimate Network Security Companion
Fing functions as a network monitor which reveals all the devices associated with your wifi network, it identifies them, with the app's patented technology which is also used by router manufacturers and security software companies around the world.
Fing is a powerful network tool that helps 35 million users worldwide to be aware of who is on their Wi-Fi, it discloses if there is any unwarranted network use by a certain party, it detects whether you are hacked or your network is in danger, it further extends its scope of operation to check if there are spy cameras in the B & B you are staying in, it examines why Netflix has started buffering, it also evaluates whether your internet provider delivers the exact network speed you pay for.
Use Fing's Powerful Tools for Productivity
Fing is a comprehensive Network Monitor suite with many useful practical tools. It is a must-have app especially if you are living in a populated area where your internet facility could be breached by unauthorized accesses. In a setting where you share your Wi-Fi network with other users, you can rely on Fing Network Monitor to understand all the ins and outs of the network distribution. Fing serves you like an open map that explicates all the devices and connections attached to your facility.
You will not be robbed of data and bandwidth when you have Fing operating by your side. Apart from this function, there other services that Fing is well known for. Refer the below information to get an impression of what Fing can do.
Perform tests on Wi-Fi and Cellular internet speed; obtain reports of download speed and upload speed analysis and latency of the network as well
Probe networks with Fing's Wi-Fi & LAN network scanner and detect all devices connected to any network
With Fing, you can have the precise device recognition of IP address, MAC address, device name, model, vendor, and manufacturer.
Receive advanced device analysis of NetBIOS, UPnP, SNMP, and Bonjour names, properties, and device types.
Fing incorporates port scanning, device ping, traceroute, and DNS lookup.
Obtain network security and device alerts to your phone and email
By installing Fing on your device you can unlock advanced network security and smart home troubleshooting benefits
Be aware of who's home while you are not there with a digital presence
Use Digital Fence to spot devices close to your home
Prevent intruders and unknown devices before they connect to your network
Parental control features can be set to schedule screen time and pause internet access.
Analyze bandwidth usage by device
Find Wi-Fi sweet spots
Network speed tests can be automated and you can get records for benchmarking ISP performance.
Protect your home network with opened port detection and network vulnerability analysis.
Fing App FAQs
how can I see who's connected to my wifi?
who is on my wifi app?
how do I find the ip address of all devices on my network?
how can I see all devices connected to my network?
how do I see what wireless networks are available?
how can I see all connected devices?
how do I connect devices to my wifi?
how can I see what devices are connected to my network?
how to check who is using my wifi
Fing as an Ally to your Device's Primary Security Software
Fing is your ideal Network security companion that can serve as a complementary aid to your security software. As we portrayed above, Fing comprises an aggregate of advanced network utilities that render a comprehensive analysis of all your network configurations.
A remarkable aspect of this app is it can genuinely detect all the parasitic devices that are leaching on your network resources uninvited. Fing bears an easy to use, and user-friendly interface that you can get familiar in a convenient manner. You get the extra layer of network protection when you use Fing and this additional defense is extremely valuable in the modern tech-savvy world where users easily get deceived and compromised.
Why should you get Fing from Panda Helper?
Panda Helper app store offers a modified version of the Fing Network tool with all ads removed. The free version of Fing contains ads that can only be removed by purchasing the app. Now you may not be in a position to pay or you may not be willing to pay for these additional apps but still, you want Fing to be a part of your device security.
No need to worry, as there are so many customized versions of Fing you can use, but you need to get the most reliable copy of the modified software because there can be nefarious ones trying to defraud users. Yes, we are talking about apps with viruses that cripple and corrupt all the valuables you have on your device.
Some More Facts on Panda Helper
Fing Ads removed installer is a pre-activated edition which means you need not do anything after downloading and installing it. This means you don't need to copy any extra files to the installed app location and everything has been done for you. Panda Helper is one of the best appstores to get your favorite Mod Apps and Games with reliability guaranteed.
It is a professionally designed independent appstore where you get access to thousands of customized programs with premium Features unlocked. Panda Helper works on both Android and iOS platforms and you can use it on your Android Smartphone, Tab, iPhone, iPad, and iPod touch devices. It will support other Android and iOS-based devices that are not mentioned above. With this app store, you can always have fresh updates of the latest games and Apps and you can upgrade programs that you install via this platform as well. To get the Fing Ad-Free version please click the links Above.