Build up virtual families and nurture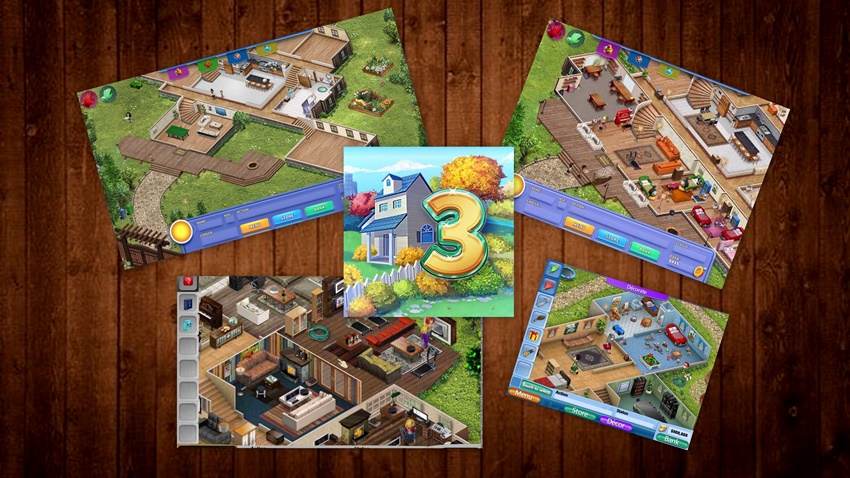 Features of Virtual Families 3
Ethnic diversity
Reconfigurable houses
Sophisticated dating and marriage options
Generations
Enhanced features for pets
Enhanced furniture placement settings
Unravel the possibilities of Virtual Families 3
Adopt a person and build up a family
Virtual Families 3 is a life-simulated game where you can build up virtual families and nurture them in order to provide them with a successful and prosperous life.
You can start your life-simulated experience by adopting a kid. Over time, you can help them find life partners to start virtual lives. They will make kids and you can nurture generations. It's on your hand to guide and manage these generations and homes towards prosperity.
Dream home
In the same way that you do in real life, you can bear the responsibility of helping the adopted person renovate the house and make it an appealing and marvelous place to live. You may or may not build your dream home in your real life. But in this simulated environment, you can help your adaptee build their dream home by helping them,
Add customized rooms
Maintain garden
Add a home theatre
Add a game room
Happy and successful life
As you raise a kid, in the same way you do in real life, you can encourage them to keep their house beautifully and to make best choices in life regarding both domestic and career life. Do not forget to check the messages they send you and do not let them miss you.
Real-time life simulation
The best part of the game is that your little family continues to progress and grow even though you have switched off the game.
Download Virtual Families Games Free From Panda Helper
Here you can download this game all versions and lot of cool games free. Panda Helper appstore compatible aith Android APK, iOS, iPhone, iPad and iPod Touch, Mac and Windows PC. Download Panda Helper latest version on your iOS 14 versions running iPhone 12 from here.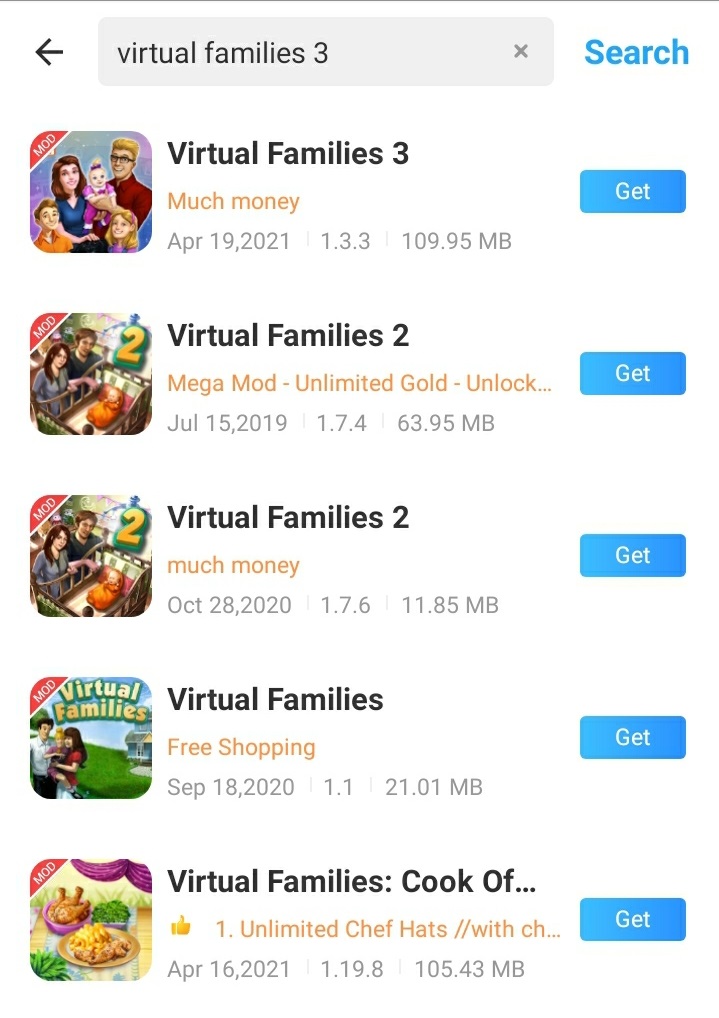 FAQ
What are other versions of VirtualFamilies 3?
Virtual Families 3; Have happiness and prosperous life
Virtual Families 3; Against money
Virtual Families 3; Unlimited gold
How do you get rich on virtualfamilies 3?
To get rich you have to work hard on your career, sell collectables, watch ads that pop up in the right corner of the screen, sell your own furniture, reach goals that are easy to complete, try lotteries and raffles and win prizes.
How do you download VirtualFamilies 3; Much money for free?
Virtual Families 3; Much Money unlocked version can be downloaded for free from PandaHelper both on Android and iOS devices.
Wrap Up
Virtual Families 3; Much Money is a life-simulated game where you can experience a real-life simulated experience. No disturbance will come in your way since Panda Helper offers the unlocked version of this game. PandaHelper can be suggested as a reliable source where its users can download the unlocked version of this game in a secured manner.