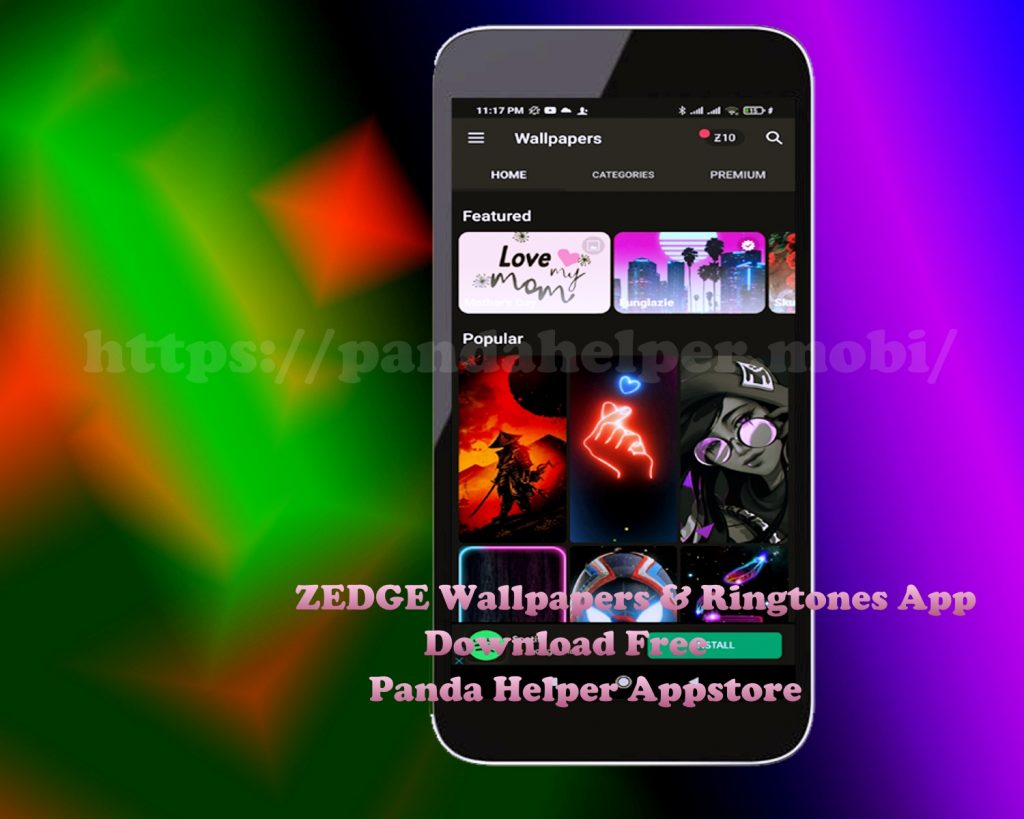 ZEDGE App – Customize Your Phone with Amazing Wallpapers, Ringtones and Much More!
Make your phone adorable to use by making use of the stunning live, HD backgrounds, ringtones, stickers, alarm and notification sounds.
This personalization app gives you an extensive range of the above for you to choose your favorite.
ZEDGE Wallpapers and Ringtones App Download Free
Download ZEDGE Wallpapers and Ringtones App Free for Android apk, iOS, iPhone from Panda Helper Appstore. Panda Helper latest version free download from here.
ZEDGE Wallpapers and Ringtones App Features
Wallpapers
You can select your favorite among available extensive range of wallpapers. You don't have to face the common problem of wallpapers not fitting to the screen size. ZEDGE wallpapers are designed for every screen size.
HD wallpapers
Ability to use 4K wallpaper as backgrounds.
Select dark themes and any other themes according to your preference
Apply both home screen wallpapers and lock screen wallpapers.
Ability to auto select new backgrounds to make them rotate at selected intervals
Use stickers and filters to customize your backgrounds
Live Wallpapers
Have stunning video effects in your home screen background.
No high usage of battery since they play only once after entering the home screen
Choose any live wallpapers, change them according to your current mood since ZEDGE has an extensive range of every kind.
Ringtones
a range of ringtones of every type including funny, romantic and much more.
Customize ringtones for your family, best friend and partner.
Alarm and Notification Sounds
Apply your favorite alert and alarm sounds choosing from the range of tones available.
Ability to set an alarm or alert sound
Other Possibilities
Apply ringtones and wallpapers without downloading.
Login with multiple devices and access your same selection
Select the most suitable ringtones specially designed for Father's Day, Mother's Day, Valentine's Day, birthdays, anniversaries, graduations and much more.
ZEDGE App FAQs
Is ZEDGE a safe ringtone app?
Yes. ZEDGE is safe to use.
Where do my ZEDGE downloads go?
The downloaded wallpapers are saved both in Camera roll and the ZEDGE album.
How do you find ringtones on ZEDGE?
From the menu, select ringtones. Tap discover button to browse through the different categories to choose your favourite.
Is ZEDGE available both on iOS and Android devices?
Yes. ZEDGE is available both on Android and iOS devices.
Wrap Up
ZEDGE Wallpapers & Ringtones is the best ever personalization app you can use on your iOS and Android phone to customize your device in the most appealing way to you. Download It apk version from Google Playstore or enjoy the premium unlocked version for free by downloading it from Panda Helper.